Gas Furnace or Boiler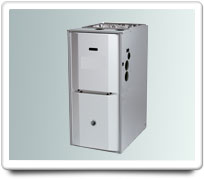 The Home Wizard app calculates your ideal home care program to avoid problems with your Gas Furnace or Boiler, but sometimes trouble can still occur. Here are answers to questions about gas furnace or boiler pressure relief valve leaking.

QUESTION FROM Joel
Just in the last year, my gas-fired hot water baseboard system (2-zone) has had a problem. Whenever the heat goes on in the morning, the pressure builds slowly over norm until the relief valve starts dripping. I can open the drain valve on the expansion tank to let out some water (it runs clear). This helps in the short run, but I have to do this every day. Once I tried draining the expansion tank completely, but the refill valve just kept filling up the system. Can you suggest what the problem might be and how to resolve it? Water temp is set to 140-160 F. Many thanks!

ANSWER FROM HOME-WIZARD
Dear Joel:

A leaking pressure relief valve for your hot water baseboard heating system is unsafe. It either means that your pressure relief valve has failed, or there is an over-pressure situation in your system.

If it is because your pressure relief valve is failing, then the valve absolutely should be replaced. This is a very, very important safety feature for your system. And if it is leaking because of an over-pressure situation in your system, then this needs to be address as soon as possible.

Here is a webpage that describes more about dripping pressure relief valves: http://www.inspect-ny.com/heat/ReliefValves.htm

Hope this is helpful.
Home-Wizard.com

Gas Furnace or Boiler